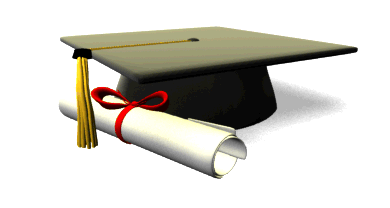 Tips for Success in School
The following is a list of helpful hints to support our parents in helping their child at home.
1. Read to your child daily. Have fun with the classics (example: Grimm's Fairy Tales, Aesop's Fables, Black Beauty, etc.), or perhaps your favorite childhood books. Use creative voices and take turns reading every other page.
2. Allow your child to read to you. E
ncourage your child to read everything to you...from signs to recipes, cereal box ingredients to directions. READ, READ, READ...
3. Practice addition, subtraction, multiplication and division facts using fashcards, number word problems, real life problems. You don't need paper and pencil for this. (Example: The supermarket provides many experiences. Have your child multiply how many cupcakes are in
the Hos
tess Twinkies box, how many pop bottles are hooked together in an array.)
4. Allow your child to tell you what time it is during the day. What time are we eating dinner? What time is it now? What time will it be when we ....? Where will the hands on the clock be when it is 1:45? Do this continually to reinforce telling time.
5. Practice counting change. Empty
your pockets of change once a week. Allow your child to count it out loud to you. Check them and guide them when needed. If you're feeling generous, allow them to keep a portion, or perhaps the whole amount.
6. Don't forget the piggy bank. Periodically, dump out your child's piggy bank and count the change together. Keep a written tally so your child has a real life math experience.
7. Set limits with computer time, and television. These are two areas that need to be monitored by parents. If you are not within ear shot of either of these two items, your child should not be using them. Remember, your favorite program should not be your child's favorite program. Try to explain to your child some of the humor that is used on TV and how it can also be misused. Talk to them about what you are watching together, and what it means. Television is entertainment, however does not always offer children good role models, or appropriate behaviors that they should use.
Take time to be with your child. Their future depends on YOU. The more time you spend participating in quality activities, the more your child knows that you care and they will want to succeed.
Lastly, don't forget lots of praise, and have fun!